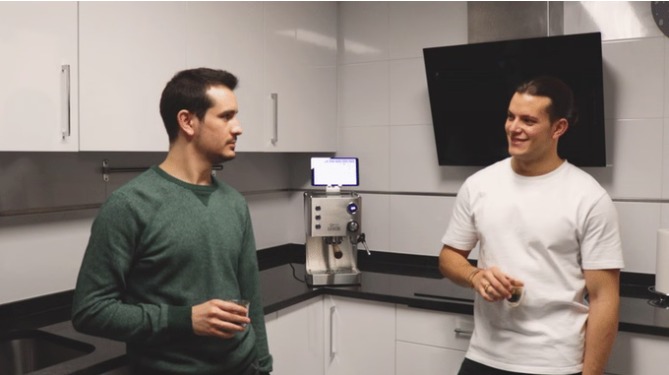 We are two brothers, Sergio and Jorge from Madrid, Spain.
Three years ago we decided to start this project, since both of us value good coffee and we love spending our free time by bringing new projects to life.

It all started as a hobby project modifying a few coffee machines and adding our own software, but with the time and the progresses we made, we got convinced that Kafmasino could meet with great interest on the market.