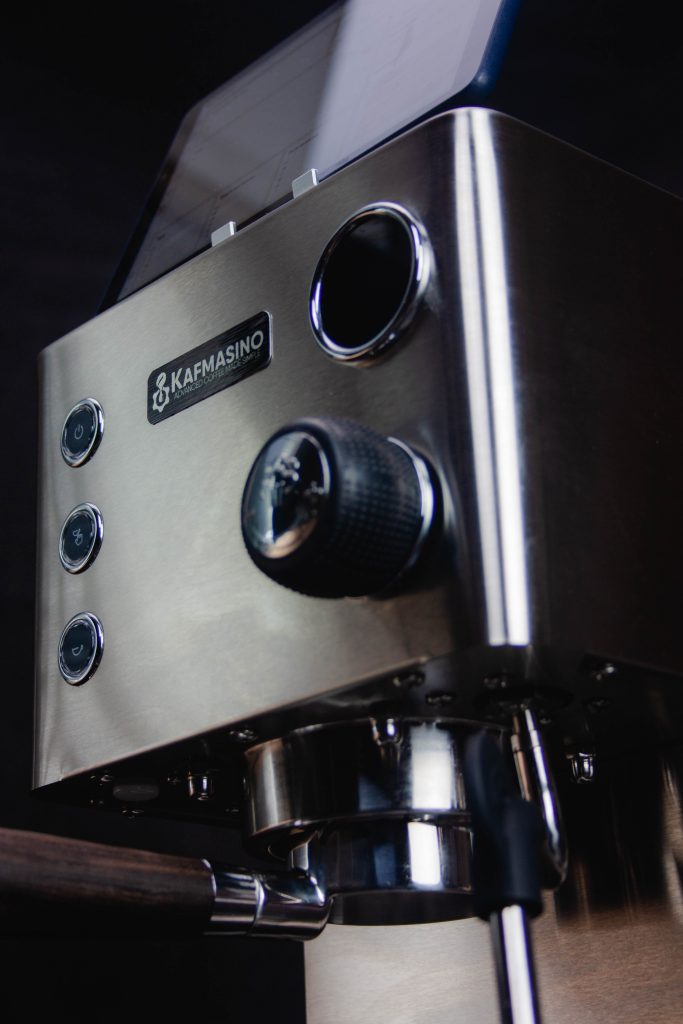 Kafmasino works like a traditional coffee machine using your stored coffee recipe. You can maximise the user experience and discover new flavours of each bean and roast type using the app compatible with Android and iOS devices.
Key features:
Pressure and flow profiling
Temperature profiling
Real time shot sensor readings
Basic profiles based on pressure or flow
Advanced profiles with multiple steps of pressure or flow, limits and triggers
Shot history
In-built community to share and download profiles from the app
Independent thermoblock for steam
Gravimetric dosing
Volumetric dosing
Compatible with all devices (BLE 4.0+)
Android and iOS support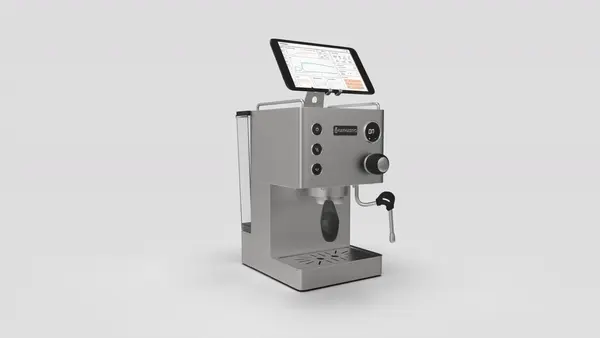 To extend the functionality of your Kafmasino ONE machine you can design your own recipes. Apply pressure/flow profiling at every step and emulate any machine on the market: lever machine, La Marzocco™, Slayer®…
Kafmasino ONE comes pre-installed with more than 10 recipes that allow you to play with each bean and roast level. In addition, from the community section you will be able to get new recipes shared by community users.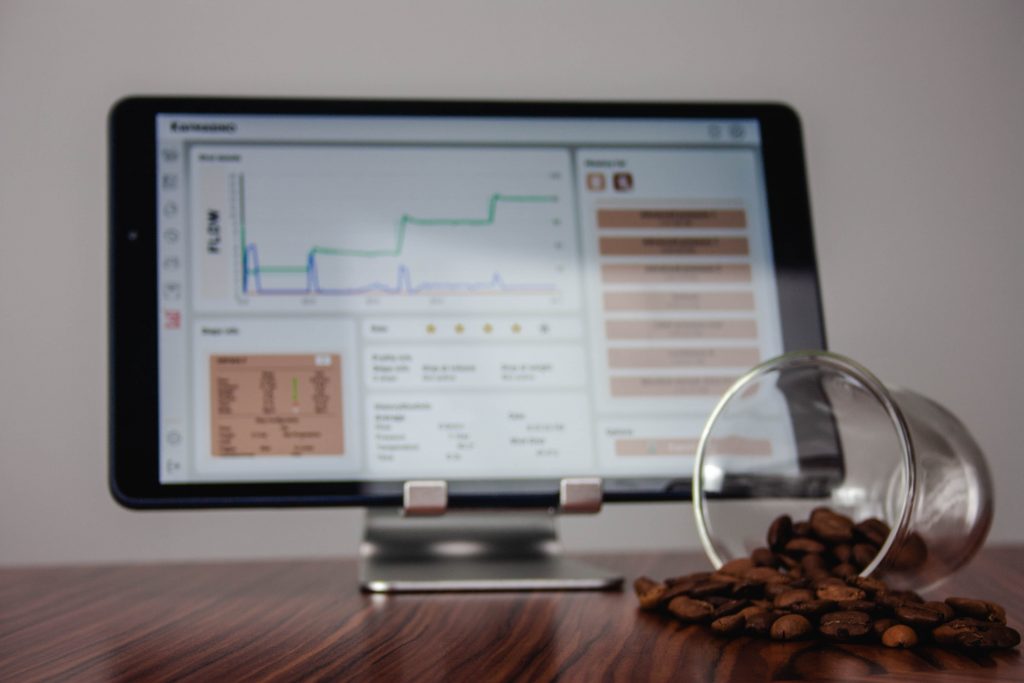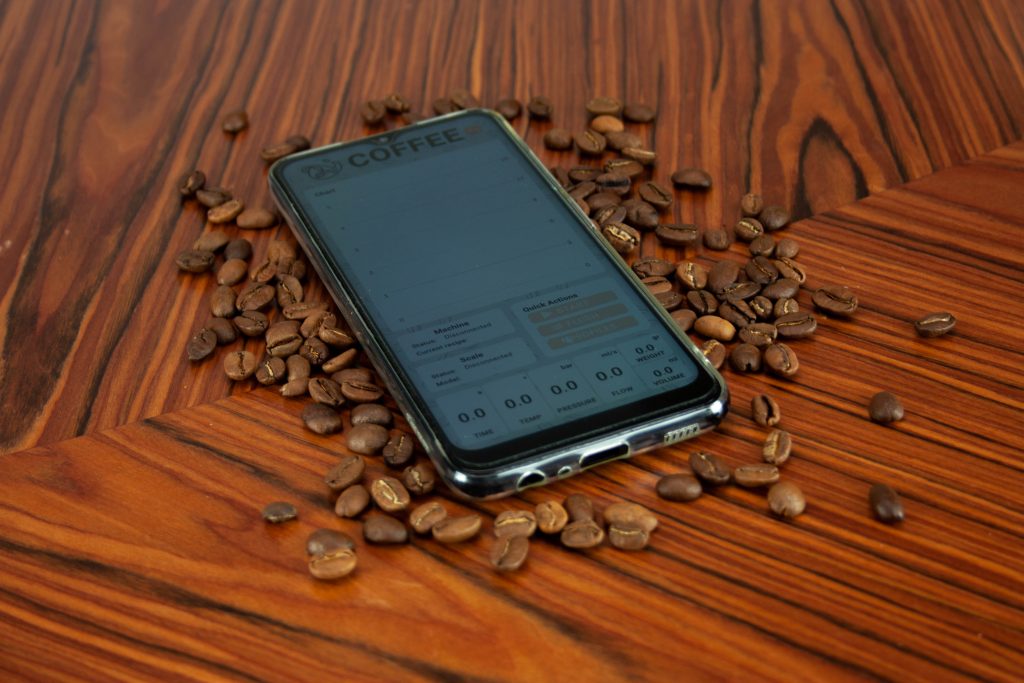 The app is intended for use on devices of any size and orientation (landscape and portrait). The app is available for Android and iOS free of charge.
THERMOBLOCK HEATING
ELEMENT
With every Kafmasino ONE we deliver a scale that allows you to measure the weight of your coffee with a resolution of 0.01g and also allows you to stop consistently and automatically between each shot at the desired weight.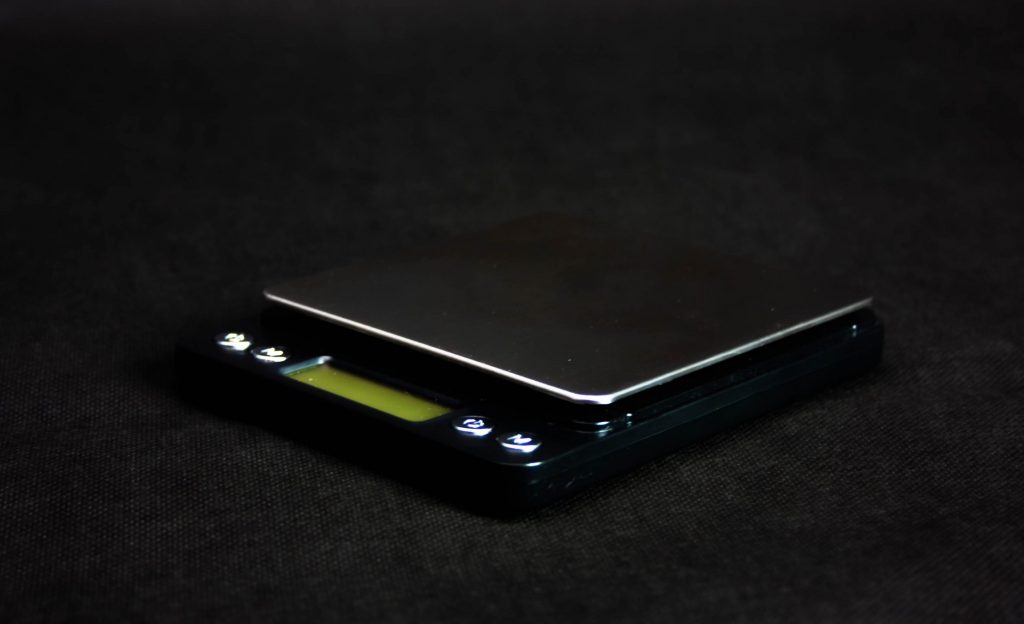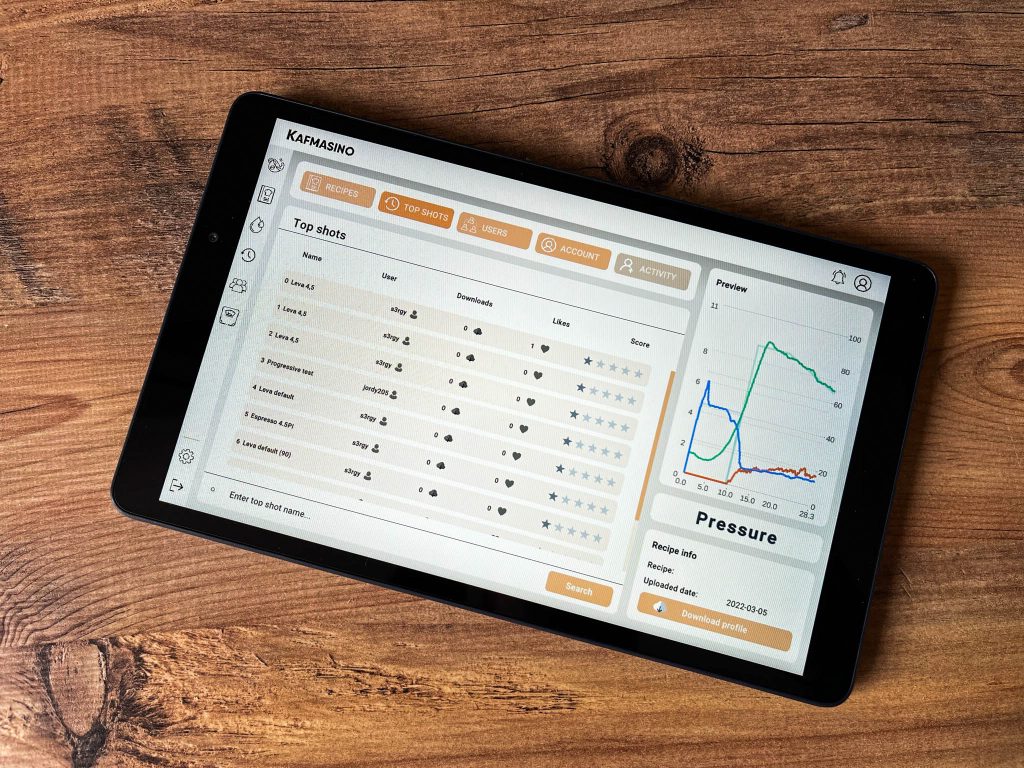 Share your profiles, follow other home baristas, download profiles and exchange opinions with other users.